InterTradeIreland Innovation Master Classes with Professor Wim Vanhaverbeke
May 8, 2014 @ 10:00 am

-

May 9, 2014 @ 10:30 am

Speaker(s): Professor Wim Vanhaverbeke

Affiliation: University of Hasselt, Belgium

Organised by: Whitaker Institute
Event Navigation
 Master Classes at NUI Galway

Professor Wim Vanhaverbeke
Professor of Strategy and Innovation
University of Hasselt, Belgium
You can register to attend one or more of these master classes. Please note registration is essential as places are limited.
These master classes will be of interest to established organisations and businesses, start-ups, government bodies, academics, policy makers and anyone who is interested in stimulating the local economy. 
8th May, 10.00 – 12.00, CA110 (SAC Room), Cairnes Building, NUI Galway
From Open Innovation to Innovation Ecosystems
How can we expand open innovation to companies that are not directly involved in technological innovation themselves? Why should open innovation not be restricted to the classical inside-out and outside-in open innovation modes with the open innovation funnel as a central visualization tool? How can we connect open innovation to innovation ecosystems? 
8th May, 2.00 – 4.00pm, CA110 (SAC Room), Cairnes Building, NUI Galway
Open Innovation in High-Tech and Low-Tech SMEs
Can we extend open innovation to SMEs and, if so, how? Recent research shows that we can't use the same open innovation management approach which was originally developed for large, technology using companies. SMEs (especially in low-tech settings) need a different management approach to open innovation. This will be illustrated with cases from different industries.
9th May, 8.30 – 10.30am, CA110 (SAC Room), Cairnes Building, NUI Galway
Crafting Innovation Deals between Large and Small Companies
"Sanus case": This is a negotiation exercise where participants learn how to develop a Letter of Intent when a small firm has a patented technology and a large company has the potential to develop and commercialize the technology.
About Professor Wim Vanhaverbeke
 
Professor Wim Van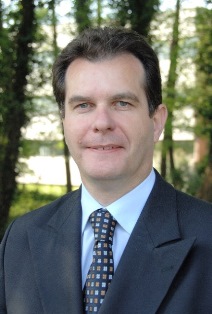 haverbeke is Professor of Strategy and Innovation at the University of Hasselt. He is also visiting professor at ESADE Business School and the National University of Singapore.
He has been published in several international journals such as Organization Science, Research Policy, California Management Review, Journal of Management Studies, Small Business Economics, Journal of Business Venturing, and Technovation. He is co-editor with Henry Chesbrough and Joel West of the book "Open Innovation: Researching a New Paradigm" (OUP, 2006). He is a dedicated open innovation researcher collaborating with different partners in universities and companies around the globe. His current research is focused on open innovation in SMEs, innovation ecosystems and on the implementation of open innovation practices. 
In 2012, he established the European Innovation Forum with Henry Chesbrough (Haas Business School, University of California Berkeley and Faculty Director, Garwood Center for Corporate Innovation and Center for Open Innovation).
He consults and organises workshops for multinationals and technology companies, and he was recently recognised by the International Association of Management of Technology (IAMOT) as one of the top 50 authors of technology and innovation management over the last 5 years (2008-2012).
About the InterTradeIreland All-Island Innovation Programme
The InterTradeIreland All-Island Innovation Programme aims to promote and encourage innovation across the island of Ireland. It brings international expertise in innovation to Queen's University Belfast, NUI Galway, University College Cork and University College Dublin. Best international practice is shared with business leaders, students, academics, knowledge transfer professionals and policy makers in each region via innovation lectures, seminars and master classes. This Programme is organised by InterTradeIreland, Queen's University Belfast, University College Dublin, University College Cork and NUI Galway.
For more information about the InterTradeIreland All-Island Innovation Programme please visit www.intertradeireland.com/all-island-innovation-programme